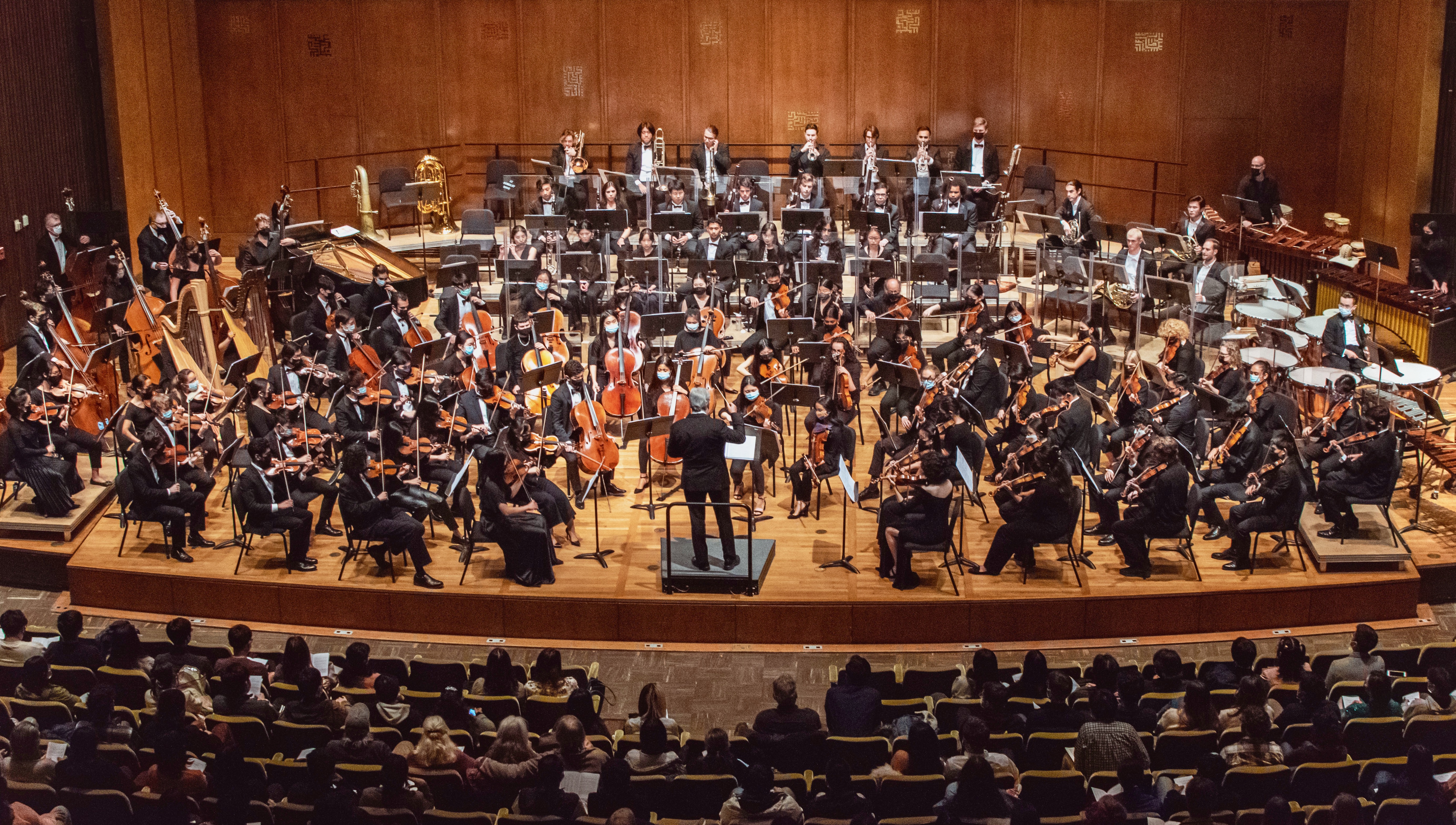 Concert
2022.06.02. 19:00
Concert by University of California Berkeley Symphony Orchestra
With Regucera and Mahler in focus
Soon to celebrate the 100th anniversary of its foundation, UC Berkeley Symphony Orchestra is one of the most outstanding university orchestras in USA. The Orchestra's music director is David Milnes, under whose leadership the Orchestra solidified its reputation as a leading player among Bay Area cultural institutions. The Orchestra performs 15-18 concerts each season covering the full repertory from the Baroque to the present with a special emphasis on contemporary music. The Orchestra is a breeding ground for future generations of renowned musicians and composers. Its members later receive their graduate degrees at such conservatories as the Juilliard School or the Eastman School of Music to later perform with American top music ensembles.
The Orchestra's remarkably high musical standards have been further bolstered through its collaboration with CalPerformances, which has led to performances with such conductors as Ricardo Muti, Valery Gergiev, Marin Alsop, Esa-Pekka Salonen and Gustavo Dudamel. The Orchestra has striving professional connections with other visiting artists including the San Francisco Symphony and Opera orchestras and the Vienna Philharmonic.
Programme:
Amadeus REGUCERA: Skin, stretched upon the frame (12 minutes)
MAHLER: Symphony No. 5, Second Piece (75 minutes)
Trauermarsch
Stürmisch bewegt, mit größter Vehemenz
Scherzo Kräftig, nicht zu schnell
Adagietto Sehr langsam
Rondo-Finale Allegro – Allegro giocoso Frisch
This concert is free to attend but registration is required prior to the event.
Organiser: Contact Travel Szerviz Kft.
Event location
Ceremonial Hall
The stunningly beautiful Ceremonial Hall situated on Pesti Vigadó's second floor is an excellent venue for concerts, cultural events, conferences, standing and seated receptions, gala dinners and other similar events.
Read more about this location