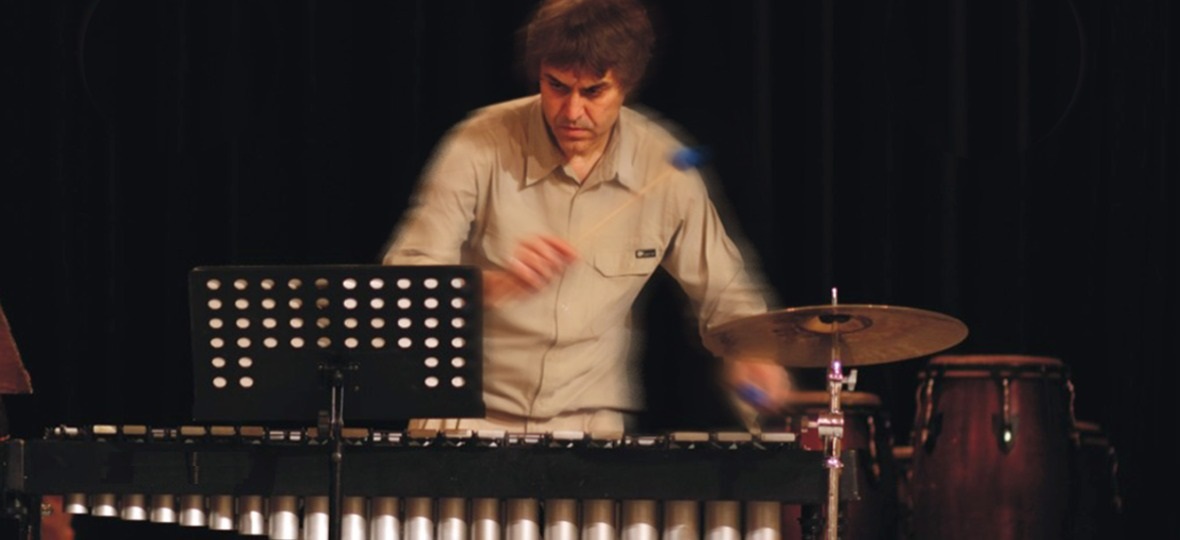 Concert
2021.11.14. 19:30
From Bach to Jazz
Ticket prices
Student (with student ID) 1500 HUF, adult: 3000 HUF
Celebratory percussion evening with Benedek Tóth
Acclaimed performers and bands join Benedek Tóth's celebratory percussion evening.
Performers include: Andrea Bertalan, Capella Savaria, András Déri, Antal Eiszrich, Ernő Hock, János Kéry, Zsolt Nagy, Anna Petrovics, Lajos Rozmán, Ferenc Sapszon, Saint Ephraim Male Choir, Viktória Tóth, Bertalan Ur, Zoltán Varga, Kodály Zoltán Hungarian Choir School's students majoring in percussion instruments, and Laudate Girls' Choir.
The concert features Benedek Tóth's composition entitled Gloria for 17 performers, a male choir and a girls' choir. This event also marks the world premiere of this piece. In his composition based on jazz music and repetitive elements, Benedek Tóth mixes the following elements: choir tones, harmony sounded by percussion instruments, the soloistic role of classical musical instruments including flutes and clarinets, as well as bass guitars and a drum base.
J. S. Bach's Brandenburg Concerto No. 5 in D Major will be played with accompaniment by a string orchestra and in different adaptations to piano, flute and vibraphon.
The concert concludes with adaptations of two famous songs by jazz fusion band Weather Report.
Organiser: Sonus Ars
Ticket prices
Student (with student ID) 1500 HUF, adult: 3000 HUF
Event location
Ceremonial Hall
The stunningly beautiful Ceremonial Hall situated on Pesti Vigadó's second floor is an excellent venue for concerts, cultural events, conferences, standing and seated receptions, gala dinners and other similar events.
Read more about this location