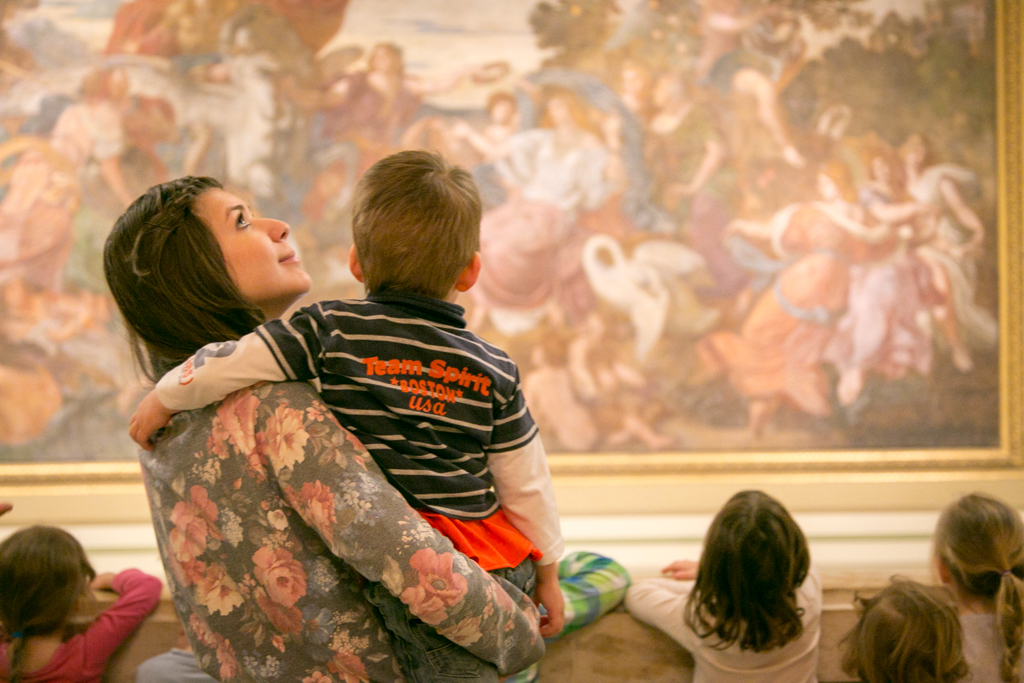 Guided tour
2018.05.05. 11:30
Historic Walk for Free
7th Open Doors Festival - Explore the wonderful interior of the romantic building of Pesti Vigadó, get acquainted with its over 150-year-old history and be charmed by the unparalleled panorama from its Terrace. On the occasion of the 7th "OPEN DOORS" Festival, entry to Pesti Vigadó's building is free for a day and for the entry not even prior registration is required. In a similar fashion, on that special day the rooms, halls and exhibitions in the building are also free to visit. A dayful of programs are waiting for you in Pesti Vigadó!
Pesti Vigadó will anew open its gates to the general public on 5th May 2018 and will offer free entry to its current exhibitions and will also organise free-to-attend guided tours and other colourful events on that special day.
REGISTRATION TO THE EVENTS REQUIRING BOOKING
STARTS AT 00:01 ON 16TH APRIL.
Treat yourself to a tour to explore the beautiful interior of Pesti Vigadó, get acquainted with the history of the building and be impressed by the staggering view from its Panoramic Terrace. With the help of Pesti Vigadó's well-prepared tour guides, those registering for the free-to-attend guided tours will have the opportunity to explore this most beautiful architectural relic of Hungarian romanticism.
PLEASE, RESPOND BY SELECTING "GOING" ON FACEBOOK.
Guided tour is estimated to take 70 minutes. Participants of each tour will meet in the ground floor based Foyer at times specified as the start times of such tours.
Be advised that the guided tours will also take you to non visitor-accessible areas and other areas that are only partly open to the public.
The tours will accommodate a maximum of 30 people and you are asked to register in advance to secure your place.
Pesti Vigado kindly requests its visitors to observe its House Regulations.
Participants will also be awaited by surprises!
We recommend that you register as early as possible thereby securing yourself a place at one of Pesti Vigadó's free-to-attend guided tours.
We would like to take this opportunity and remind you that entry to Pesti Vigadó's building is free on that day and does not require prior registration; likewise, the rooms, halls and exhibitions in the building are also free to visit on that special day.
Singing up is coming soon...
***
INFORMATION ABOUT REGISTRATION
After pressing the "participate" button, you will receive an e-mail confirmation, which will be sent to the e-mail address you provided earlier. (If you do not receive this e-mail within a few minutes, please also check your Spam folder.) In this e-mail confirmation, you will find a link: by clicking on the link, you will be able to finalise your registration. Please, note that the e-mail confirmation is in Hungarian but all you need do is click on the following text: "Regisztráció aktiválása". After successfully clicking on this link, you will receive another e-mail, which contains all the details of the program of your choice. This e-mail also features a link, which reads "Lemondás". This link is for cancelling your registration. Should you fail to manage to finalise your registration as described above, please write to Pesti Vigadó at kommunikacio@vigado.hu and we will be ready to assist you.
Event location