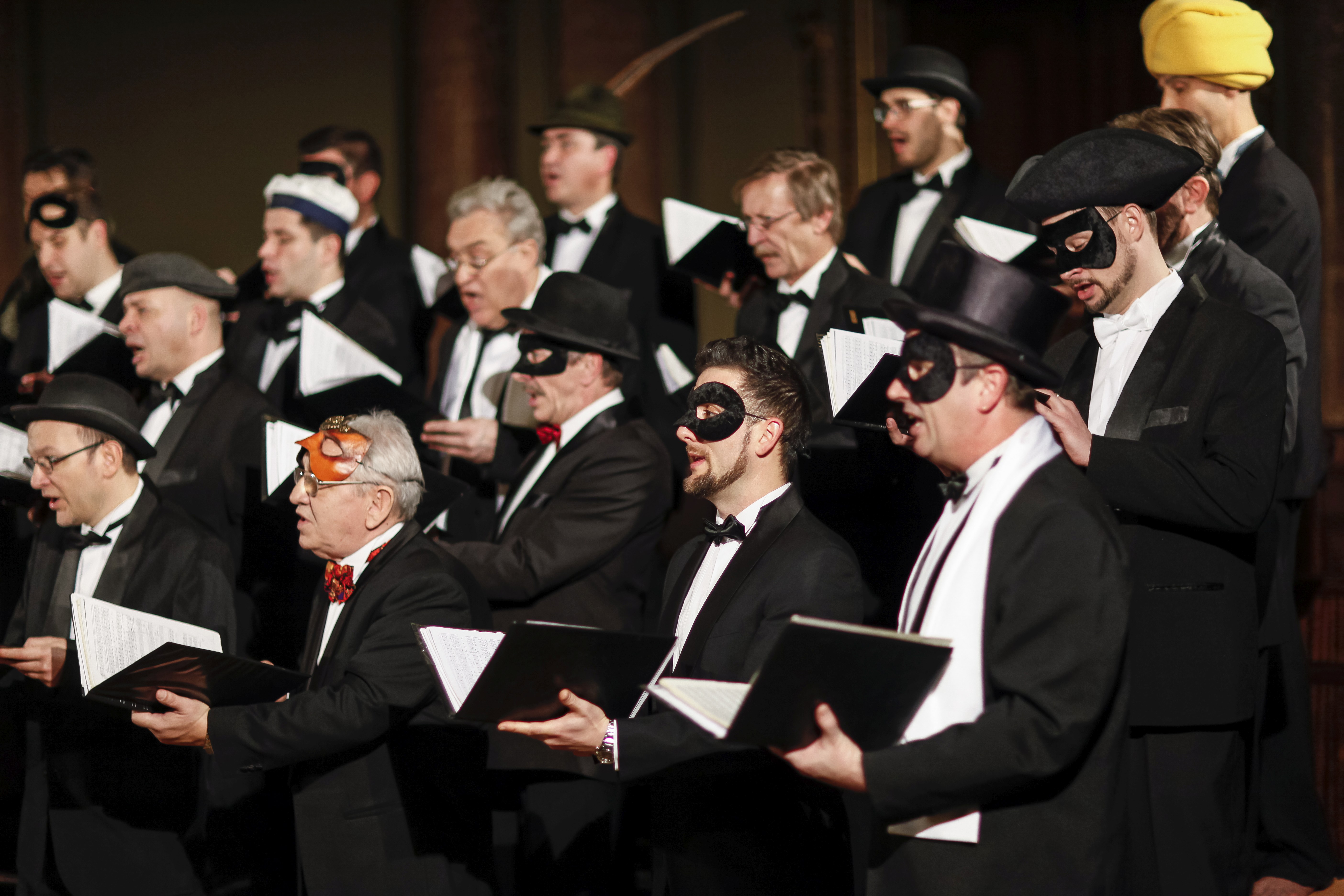 Concert
2023.02.15. 19:30
Masks
Honvéd Ensemble Male Choir's Carnival Concert
This exceptionally entertaining carnival concert by Honvéd Ensemble Male Choir presents the true nature of the Ensemble, which is characterised by a wide repertoire.
But what is the Ensemble's true nature like? During the concert the Ensemble will dress up and disguise itself in different robes or masks as befits the actual musical piece performed at the carnival concert.
Honvéd Ensemble Male Choir is also credited as one of the first Hungarian representatives of mixing different musical genres in the framework of a unique musical form called crossover. In fact, even classical music can be performed using typical styles associated with lighter genres. What is more, even world famous pop, rock and musical hits can feature on the repertoire of a professional male choir while the sound of the ensemble retains the vocal qualities characteristic of male choirs. At this concert, Honvéd Ensemble Male Choir offers an insight into such musical experiments.
The concert, which spans through the musical genres of the past 200 years, presents a wide range of genres including pop music adaptations and opera choirs by Verdi and Gounod. The main focus will be on the soloists, who will move their audience and make them laugh as suited to the mood of a real carnival ball.
Organizer: Honvéd Ensemble Male Choir

Event location
Ceremonial Hall
The stunningly beautiful Ceremonial Hall situated on Pesti Vigadó's second floor is an excellent venue for concerts, cultural events, conferences, standing and seated receptions, gala dinners and other similar events.
Read more about this location