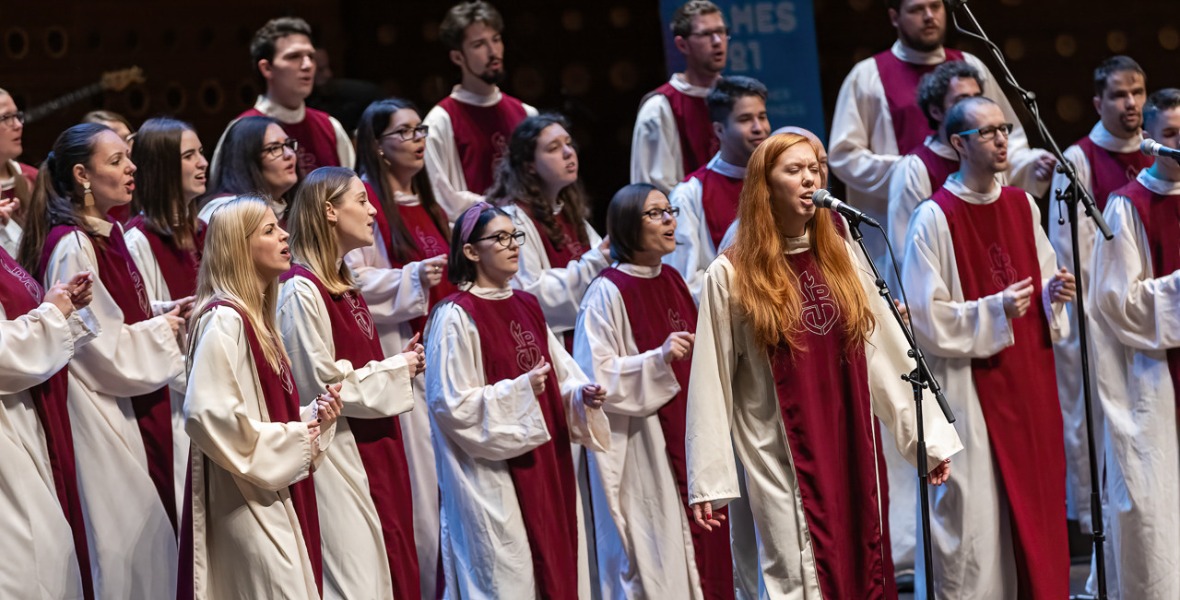 Concert
2022.06.01. 19:30
Performance by Lumen Christi Gospel Choir
Lumen Christi Gospel Choir is a Hungarian representative of the genre of "black gospel". This performance by the Choir includes feature music from Sister Acts 1 and 2 as well as adaptations of traditional spirituals and award-winning songs from the world of contemporary gospel.
Up to today the Choir has produced altogether 5 CDs: the latest one entitled "Hold On" was published in 2018 in commemoration of the 20th anniversary of the foundation of the Choir. This album debuted at a celebratory concert will a full house in Budapest's MOM Cultural Centre on 9th December 2018.
The Choir has performed at several international choir competitions. In July 2015 the Choir won a silver medal at the Magdeburg-based European Choir Games' Champions Competition in the gospel/spiritual category, and in April 2017 the Choir earned a Golden Diploma at the International Choir Competition Budapest. Also, in April 2019 the Choir won the first prize in the gospel/pop/modern category at the International Choir Competition Budapest. Furthermore in June 2019, the Choir received an invitation to New York's Carnegie Hall to perform Robert Ray's Gospel Mass as part of a large international choir.
In addition, between 30th October and 3rd November 2021, the Choir had the opportunity to participate in the World Choir Games 21 in Belgium, where in the scope of the Champions Competition the Choir was awarded silver medal in the gospel/ spiritual category. Besides old and evergreen favourites, this Pentecost Concert will feature some brand new songs and the Choir's silver medal winning competition programme.
Organizer: The Heart of Jesus Foundation
Event location
Ceremonial Hall
The stunningly beautiful Ceremonial Hall situated on Pesti Vigadó's second floor is an excellent venue for concerts, cultural events, conferences, standing and seated receptions, gala dinners and other similar events.
Read more about this location