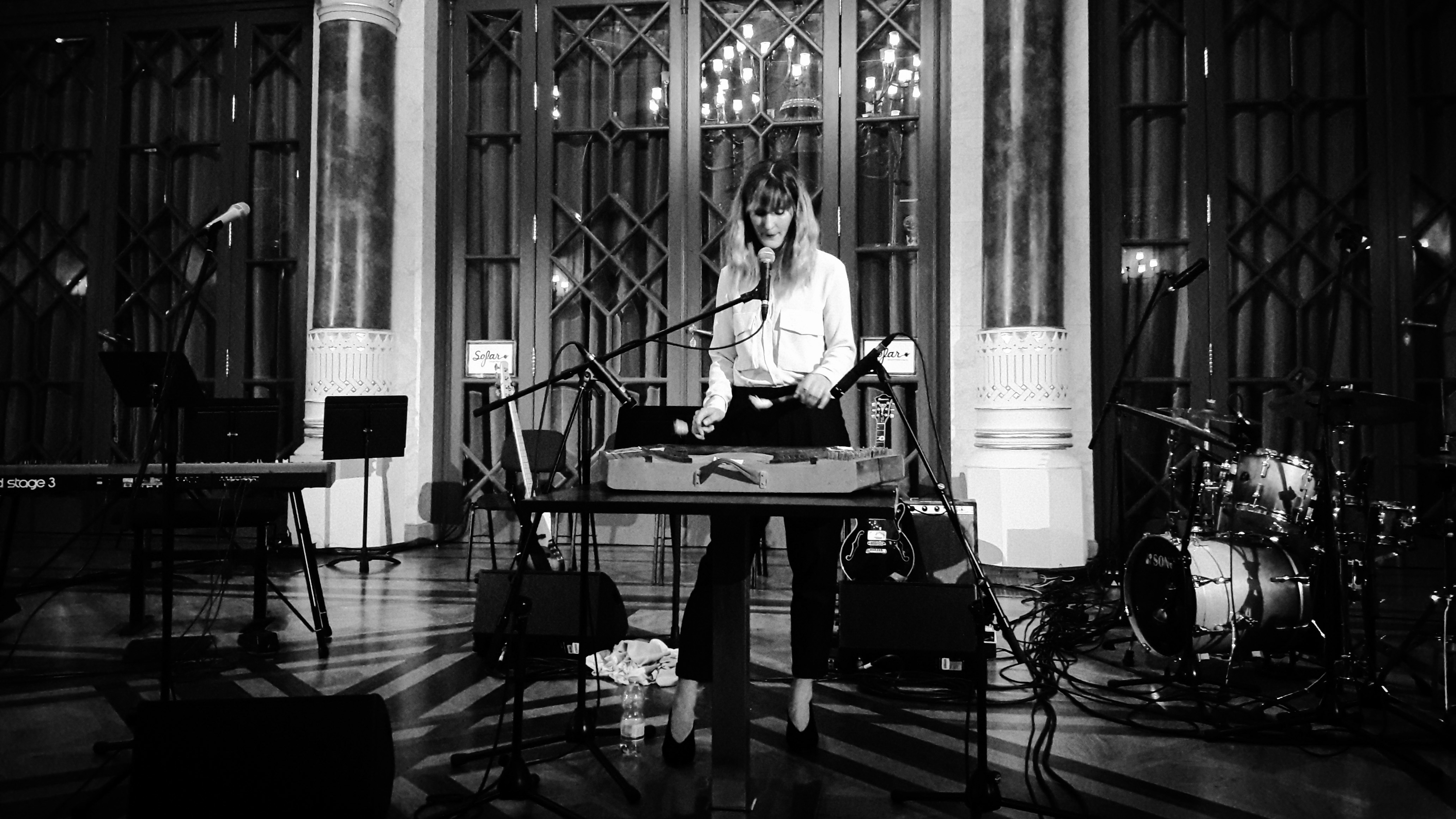 Secret Concerts: Sofar Sounds Budapest
Pesti Vigadó hosts the first secret living room concert of year 2018 in the scope of Sofar Sounds Budapest
The initiative Sofar Sounds did actually originate from a living room, but now Sofar Sounds is already present in numerous larger cities and metropolises of the world. New York, Lisbon, London and Bombay are only four of those towns that have fallen in love these intimate and people-oriented concerts. The prestige of the achievements attained through this initiative is signalled by the fact that a London-based edition of Sofar Sounds also featured such a well-known formation as Bastille.
The essence of Sofar Sounds events lies in that the audience only knows about the time and date of the event but all other information is kept secret: where the audience is to go in order to attend the event is only revealed one day prior to the concert and those registering for the event can only learn about which band is going to play not earlier than only at the venue where the actual event is held. Also, the venue itself is always different: these places include spaces where music is not normally present on regular days and thus venues can include any room, office, living room, library or even a back garden, for that matter.
And what is so special about Sofar Sounds events?
In the scope of these events, the audience can experience special and intimate concerts that can only be heard then and there and only once, and only those few people can listen to this special musical performance who learn about the concert in time. After the audience enters the venue, there is nothing else but "pure music": only the audience and the music exist and nothing else matters. The musicians can play in an environment that is entirely about them, and they can freely communicate to their audience as if they were their friends. In turn, the audience provides immediate feedback as they reflect on the music performed, they pose questions and talk to the musicians. It may also happen that concerts conclude in a joint musical performance in the scope of which the musicians, the full band and the audience jointly engage in a game of sounding music.
They prick their ears, concentrate, and get completely engaged in music.
For such a concert, Pesti Vigadó was quite an unusual venue: the place did not have the ambience of a living room concert but, as a result of its sublime environment, it provided a perfect place for intimate and sometimes almost trance-like engagement in listening to music.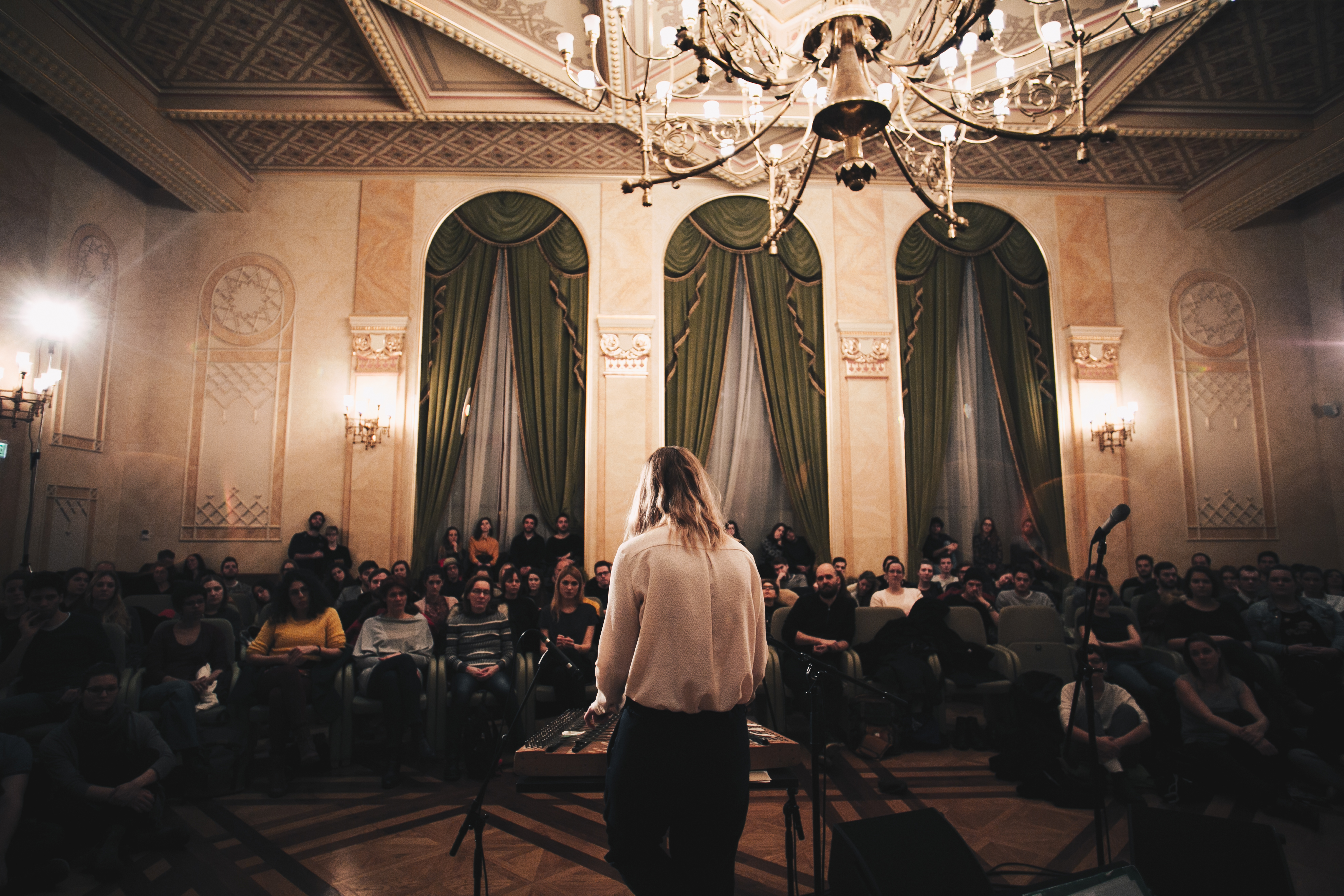 Please, click here to access Pesti Vigadó's related Picture Gallery.
Musica Moralia, a.k.a Éda Meggyesházi, was the first performer: she completely impressed the audience by her heavenly voice and compelling zymbalon music. Her music is composed of harmonious and enchanting mixtures of experimental post-folk sounds and silence, with each second having their own weight. At concerts, Musica Moralia joined performers such as Agnes Obel, who is considered Denmark's most talented contemporary female performer.
The second guest of the evening was Eszter Váczi & Quartet. They played several songs from their album entitled Egy perc (One Minute), which was released in September 2017. This album talks about past loves, joy and nostalgia. Our personal favourite song was 'Carrousel', which is originally sung in French, jointly with actor and singer Edouard Baer (who played in films including God is Great and I'm Not, and Asterix 4). Eszter Váczi's wonderful character and the music of Quartet literally captivated the audience of Pesti Vigadó's Southern Hall.