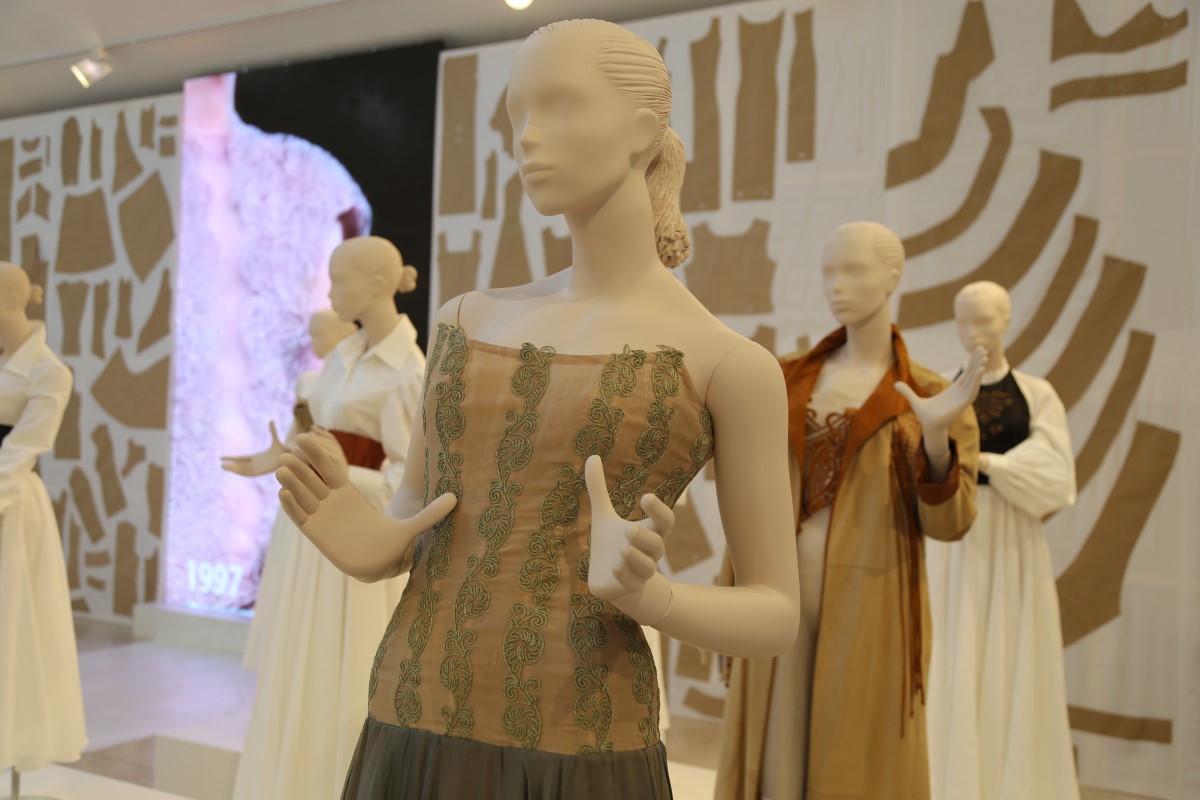 Evening Dress in Green à la Pesti Vigadó
What else could feature in the carnival period as this month's "Work of Art in Focus" than a beautiful evening gown for balls? Nevertheless, it was easy to dream up the idea to exhibit an evening dress, but it was actually much more difficult to select for showcasing one of the splendid pieces featured at the Pesti Vigadó based Retrospective Exhibition organised by the 25-year-old Katti Zoób Fashion House. Eventually, this very evening dress was selected from among the beautiful creations because it most closely harmonises with the colours of Pesti Vigadó's building.
With its precious materials, this wonderful evening dress, which features an iridescent silk chiffon bottom part, is made complete by a strapless upper part with a lace appliqué meticulously hand-sewn on a gold organza corset.
In fact, iridescent silk is the most elegant textile used for producing dresses. This textile owes its shine to the natural glitter of the raw material and the special weaving technology (crisscrossing of threads of contrasting colours) used for its production. The ambience radiated by the upper part of the dress is made unique and magical by the lace fitted by tiny seams hardly visible to the naked eye.
Fashion designer Katti Zoób celebrated the 25th anniversary of the Katti Zoób Fashion Brand last year, and in commemoration of this notable occasion she has created the exhibition "Harmony of Contrasts" currently staged in Pesti Vigadó. In fact, Katti Zoób's Budapest-based workshop is one of the last surviving representatives of the haute couture salon culture and a treasure of the Hungarian fashion industry. Her salon is the most significant workshop of contemporary Hungarian fashion art dedicated to preserving values of fashion culture.
Fashion creations worn by 131 mannequins showcased in Pesti Vigadó's 6th floor exhibition hall were born in diverse periods of the previous decades. Yet, through strengthening one another's effects, reflecting on one another and interacting with each other, these creations present a unified picture of a breath-taking fashion compilation spanning over the past 25 years, thereby giving rise to a timeless collection of fashion.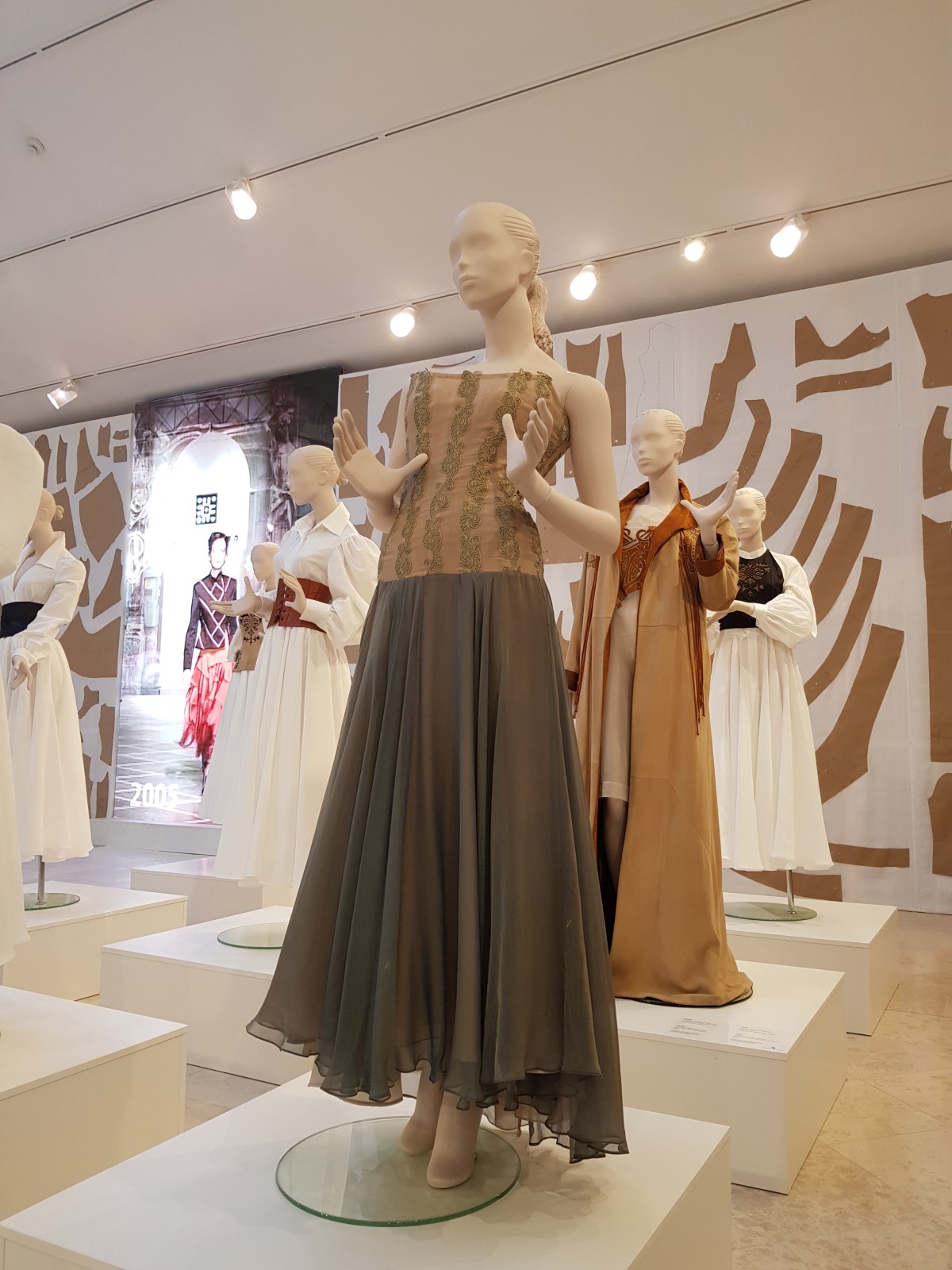 EVENING GOWN
iridescent silk chiffon
with gold organza corset, lace appliqué
Katona Marika – Head seamstress
Csurka Erzsi – Pattern cutter
Kassáné Terike – Seamstress