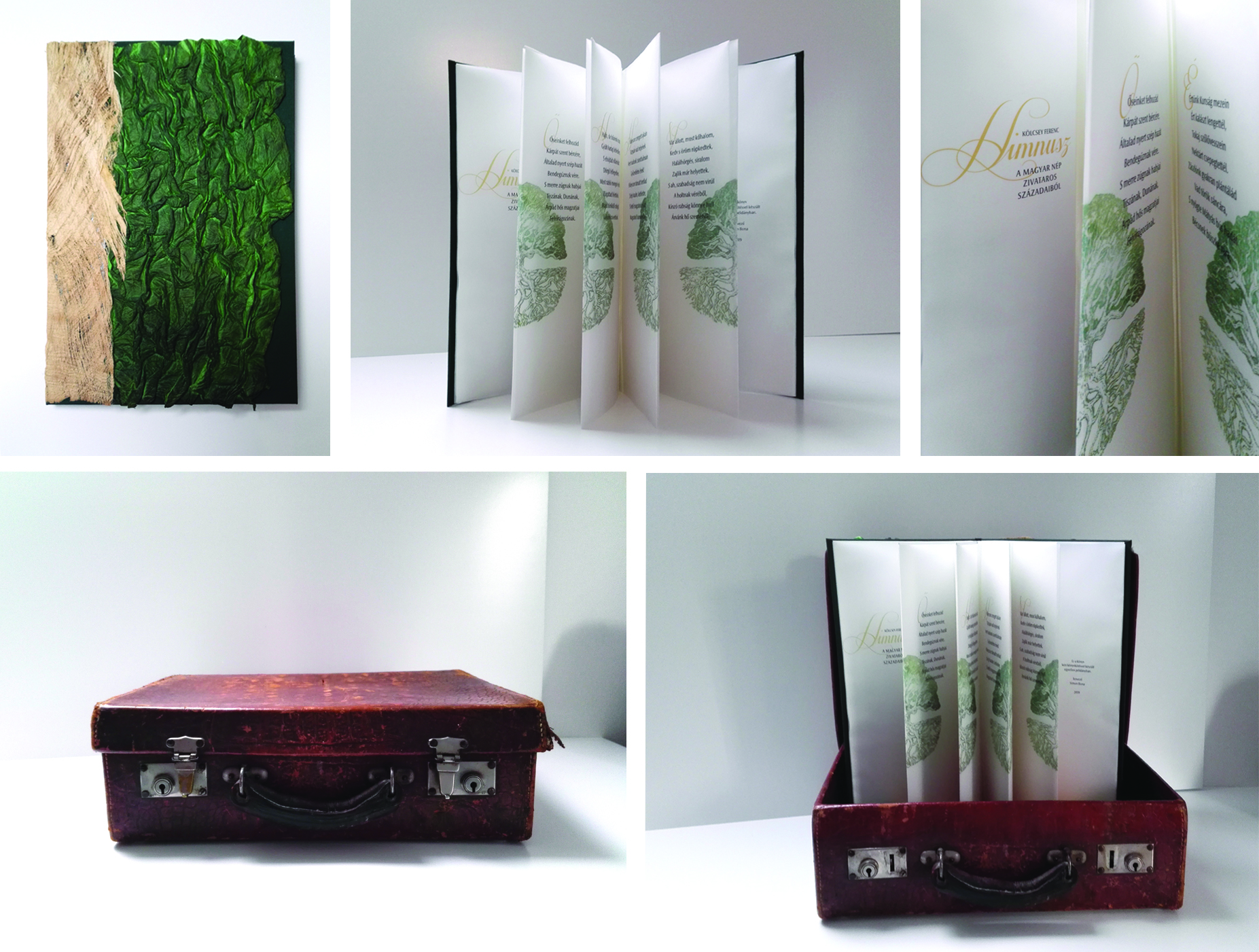 Hungary's National Anthem is a Collective Prayer by a Nation
Hungarian poet Ferenc Kölcsey prepared the final manuscript version of the lyrics of Hungary's National Anthem on 22nd January 1823. In commemoration of this, Pesti Vigadó hosts an exhibition entitled "Anthems and Hymns – Prayers by the Hungarian People". The showcasing opens on 23rd January 2020. Pesti Vigadó interviewed the organiser of the showcasing Corresponding Member of the Hungarian Academy of Arts, ceramic artist Klára Kósa about the exhibition, as well as about anthems and prayers by the Hungarian nation. Interview by Lesti Árpád.
Lesti Árpád: How did the idea of the exhibition come about?
Klára Kósa: I was educated using the Kodály method so I do not sing Hungary's National Anthem in an automated and mechanical way but when I sing, I glow with enthusiasm and dedication, and I continue to feel so when I sing this sacred poem from the very first to the very last words. I am captivated by such an incredible visual experience that I suddenly become abundant in ideas and colours, and I do not even know how to express myself. Book designer artist Ilona Simon feels the same way. It was in cooperation with her that the idea of this exhibition about anthems and hymns was born in commemoration of this special day of 22nd January.
Lesti Árpád: Before Kölcsey's poem, did the Hungarians have their own single anthem or several anthems?
Klára Kósa: Yes, they did have certain hymns. Let us start by "Admonitions" by King Saint Stephen, and there is the old Székely Anthem, too. As hymns, the Catholics have their song entitled "Our Mother, Blessed Woman", reformed believers have Psalm 90 entitled "Lord, You have been our Dwelling Place". Then I can also mention the Rákóczi Anthem or the Anthem of Historical Upper Hungary. So all in all, we Hungarians did sing hymns even before Kölcsey's poem was born. But hymns were composed also later: there is the Unitarian Hymn with its incredibly beautiful lyrics. These topics and these literary works were addressed in the scope of an exhibition staged in Kisgyőr in January 2019. At the opening of the exhibition, performing artist and Director of the Hungarian Folk Music School of Óbuda Béla Szerényi was playing the hurdy-gurdy. This performance conjured up old traditions as formerly hymns were also performed using musical instruments, e.g. the hurdy-gurdy. The opening and the entire exhibition was very favourably received and it was because of this high acclaim that we decided to stage another showcasing in 2020 in Pesti Vigadó with the participation of even more artists and performers.
Lesti Árpád: Who did you ask to participate at the exhibition that opens in January 2020?
Klára Kósa: Anthems and hymns are not prayers by one individual but by a community. For this reason, we decided to involve an entire community in the showcasing: we invited all members of the Section of Folk Arts of the Hungarian Academy of Art as well as all members involved in folk art related activities of the public body of the Hungarian Academy of Arts to participate. The participation of these artists is a great opportunity for us as the members of the Hungarian Academy of Arts – let them be members of the Academy or members of the public body – are outstanding experts: they are all knowledgeable about the Hungarian nations' arts. We, folk artists are often relegated to a strange position: we are seen as good artists and people are only satisfied with our work if we re-create an object of folk art produced, for example, by a Hungarian peasant in the 17th–18th century. I do not think it is art: it is merely copying in my understanding. With this approach in mind, I asked every participant to exhibit some objects generated by thoughts that Kölcsey's poem or any other anthem or hymn conjures up in them. In other words, I invited artists to create something new, something that is related to their personality. And so it happened: everybody was delighted to hear about the call and so a series of new great artworks are being born.
Lesti Árpád: What kind of objects can the audience see at the exhibition and what object for display are you going to prepare?
Klára Kósa: On display will be a Bible cover with pearl embroidery and a psalm book cover. Some artists are going to do pearl weaving featuring Kölcsey's poem, others will produce woven objects with some lines of poems or entire poems on them including lines from Hungary's National Anthem and the Lord's Prayer. Ilona Simon has prepared a book of Hungary's National Anthem with a green cover featuring the image of wheat. The inside of the book, with the facing pages, shows the version of the lyrics of the Anthem as we know it today, while the lightweight Bible-paper-like pages feature the text as originally composed by poet Kölcsey. I am preparing a colourful ceramic image of Hungary with a very wide black lacquered frame against a very black background (in fact, very few people know that black also has at least 700 different varieties). The background is black to refer to the tragedy Hungary experienced after the Treaty of Trianon had been signed following World War I. The shining black varnish is to show that we are bright, and the territory of Hungary is colourful because we Hungarians are so very colourful: varied and diverse. An artwork inspired by Ave Maria will also be on display, others have prepared a chalice, a jug and a bread box for celebrating the Eucharist in a reformed religious fashion. The exhibition will be extremely rich!
Lesti Árpád: From what you are saying it becomes clear that the audience will be able to see artworks in very different fields of arts. Is that so?
Klára Kósa: Yes, and on top of all this, these artworks originate from very different places in Hungary ranging from Békéscsaba to Esztergom. On display will be artworks prepared by weavers, tie-dyers, ceramic artists, potters, pearl weavers, embroiderers, saddlers, blacksmiths and leather smiths. At the opening of the exhibition, apart from the artists who have created the objects showcased, musicians and dancers will also participate as music is very closely linked to this exhibition. At the showcasing opening in Kisgyőr, at my request, Hungarian folk singer Mária Petrás sang the Hymn of the Csángó People, and then Béla Szerényi invited those present to sing with them. You could tell the audience felt really moved. After all, Hungary's National Anthem is a collective prayer by a nation.
Lesti Árpád: What will happen to the exhibition later on?
Klára Kósa: We hope that the showcasing will be staged at several other locations, too. These exhibitions will be made complete with the participation of local artists. I would like them to contribute, too. I am inviting them to create jointly with us. The objective behind this initiative is to create something unique: the place where we live will become peculiar only thanks to such distinctive artworks!