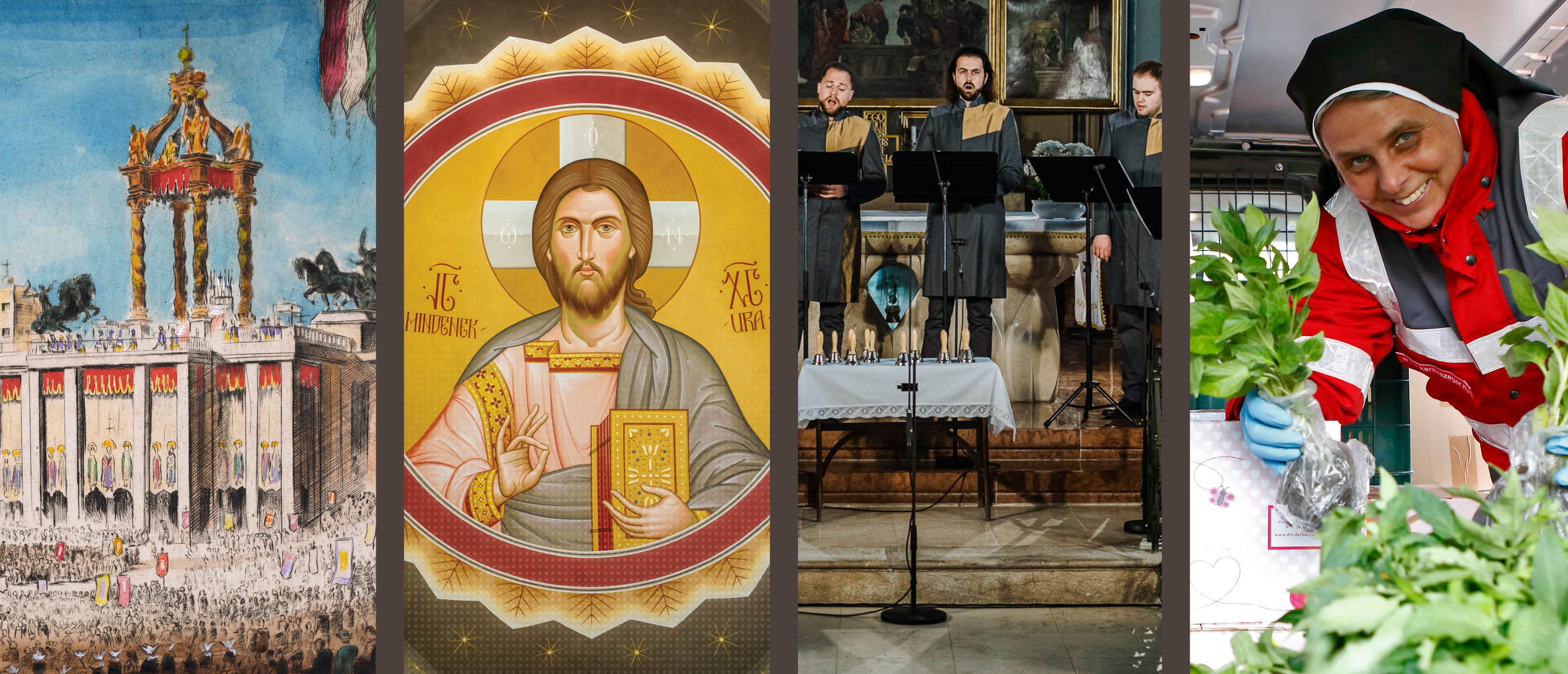 Exhibitions of the International Congress of the Eucharist Open from 3rd August
Three exhibitions about Faith
The exhibitions entitled "The Light of Thy Countenance", "Thousand Faces of Love" and "Be my Witnesses" are open to the general public from 3rd August to 20th September.
The exhibition entitled "The Light of Thy Countenance" presents the art of Hungary's Greek Catholic Church through a rich collection of objects and numerous interactive platforms. The exhibition entitled "Thousand Faces of Love" addresses the topic of the loving service of the Roman Catholic Church, the importance of its "Caritas" mission, the role of "Caritas" in history and the diverse acts "Caritas" entails. By presenting surviving objects, written documents, images and sound recordings, the showcasing entitled "Be my Witnesses" presents the public memories of the International Eucharistic Congress organised in Budapest between 25th and 29th May 1938.
The programme series "The Light of Thy Countenance" includes several accompanying events including the following concerts by Saint Ephraim Male Choir: a mystery play about Saint Irene of Hungary entitled "Vita Eirenae", "The Saint of East and West" about Hungarian King Saint Stephen and his Legacy, and "Home in the Carpathian Basin", which introduces prayers of the Carpathian Basin's nations and nationalities.
During the opening period of the exhibition, Saint Ephraim Male Choir invites both children and adults to visit and join their musical programmes: on Tuesdays they stage the programme entitled "Singing Tu(n)esday", and on Saturdays they present the show "Bells of Saturday".
Come and explore this inspirational encounter between Faith and art in the scope of this special series of programmes hosted by Pesti Vigadó.